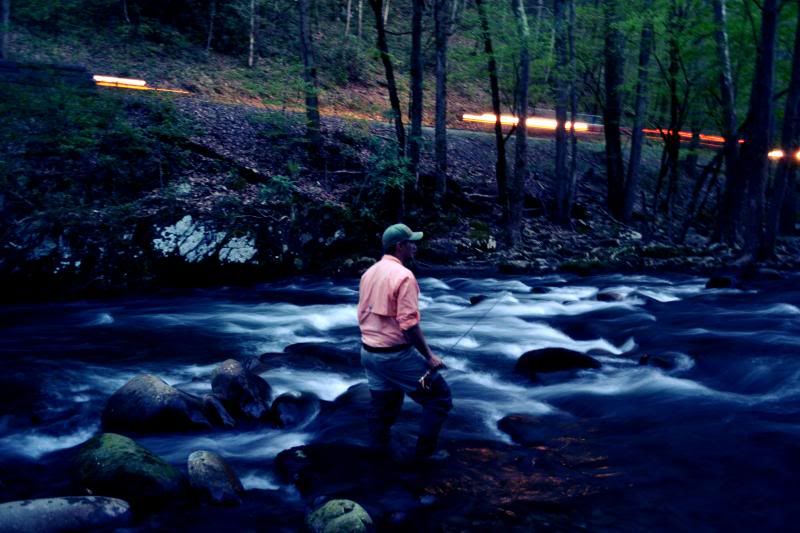 This Moment….the precise, stand-alone fragment of time when all you can do is stand in the water and be awestruck by the sights and beauty of a destination you've been brought to by angling.
This is the moment I have been lacking.
It's been a while since I've had any kind of report. From Jan 15- April 15th I fall off the face of the earth as I spend 90+ hours a week basking in the glow of my LCD computer monitor and the fluorescent lights of my office. It's a bitter sweet time of year for me…the bitter; I don't get to see friends or family for a few months. The sweet…. I put in my hard time during the cold months which frees me up for the rest of the year to spend on the water.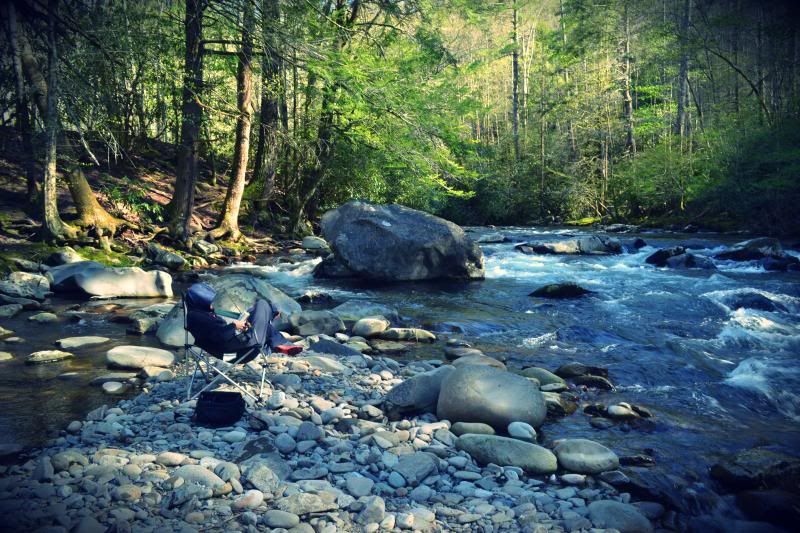 As soon as tax season ends Jenna goes away with me for a week to unwind and detox from being a financial robot. April 16
th,
I packed up the car and headed down south to the Smoky Mountains to find some cold mountain water. Jenna brings along her books curls up in a chair next to the river and reads while I fish. (Normally she's in on the action)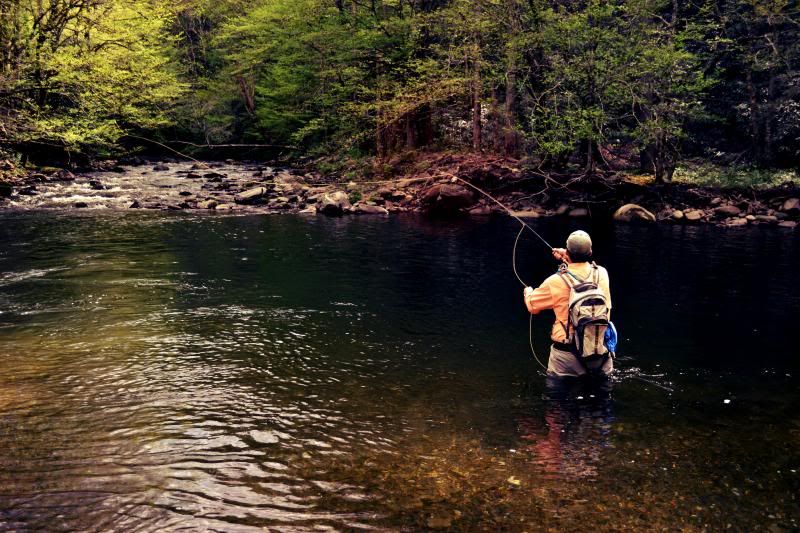 I couldn't have asked for a more relaxing trip from our hotel to the streams. Our hotel balcony was sitting right on the edge of the lower branch of the little pigeon river. Got to wake up and grab coffee and enjoy just seeing the water below me.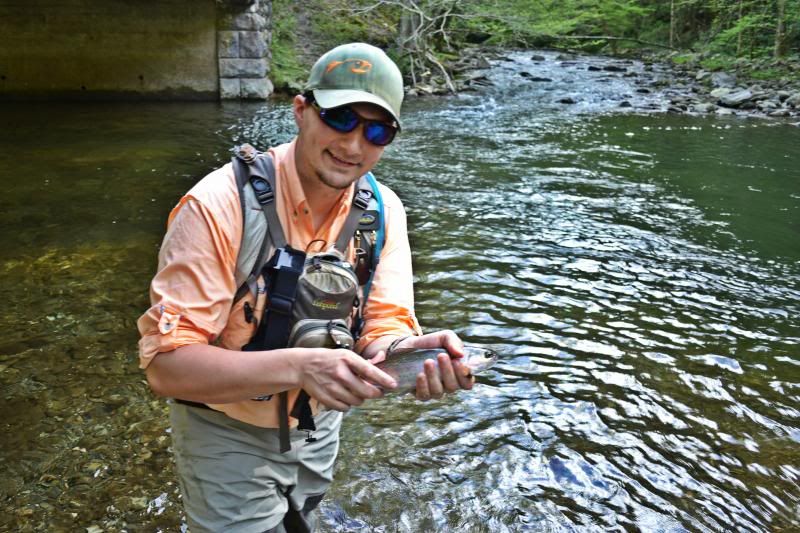 The last few trips I spent a lot of time on longer stretches in lower elevations. I was determined to scout out some new waters that proved to be more of a vertical challenge. I also wanted faster waters, deeper holes and wider waters as they have seemed to be harder for me in the past. (Done taking the easy way out)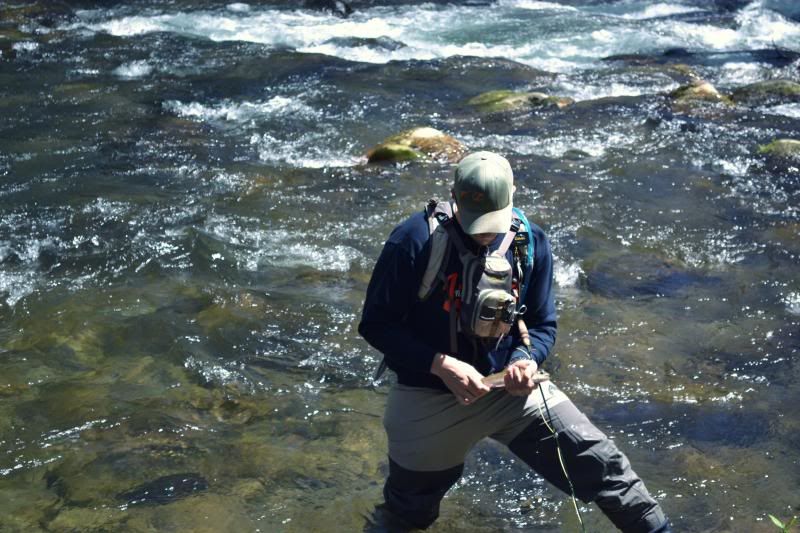 I found the challenge to be rewarding. It put me in some new scenery, forced me to change techniques, and gave up bigger fish almost every time! I tell you this…there is nothing like the fight of a wild trout, where the fight overshadows their seemingly small size.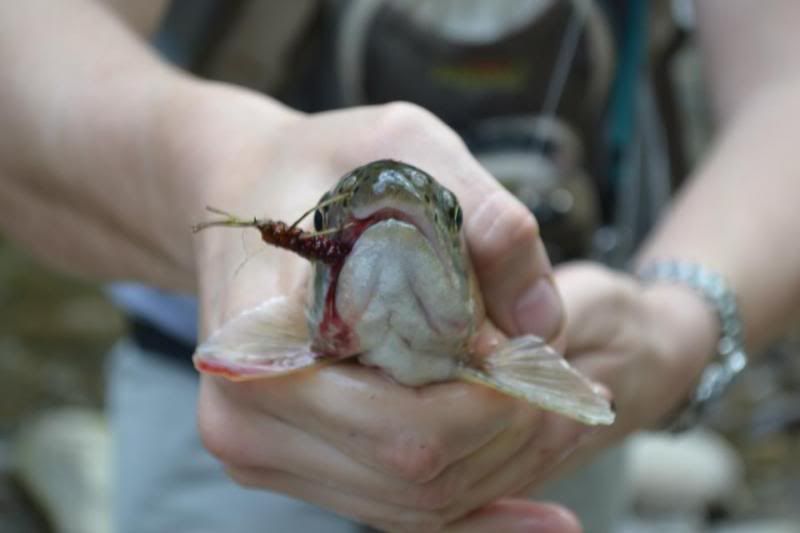 In the past I've spent more time drifting prince nymphs and other small beadheads which has proved to be productive. Productive is one thing, but enticing the bigger trout is another. I moved over to some bigger bugs and the reaction was completely different. I wasn't getting small takes anymore...they were smashing it like a bunch of hungry kids at Thanksgiving dinner!
This trip proved to be particularly eventful; I landed my first Brook Trout and hooked into my personal best Rainbow Trout.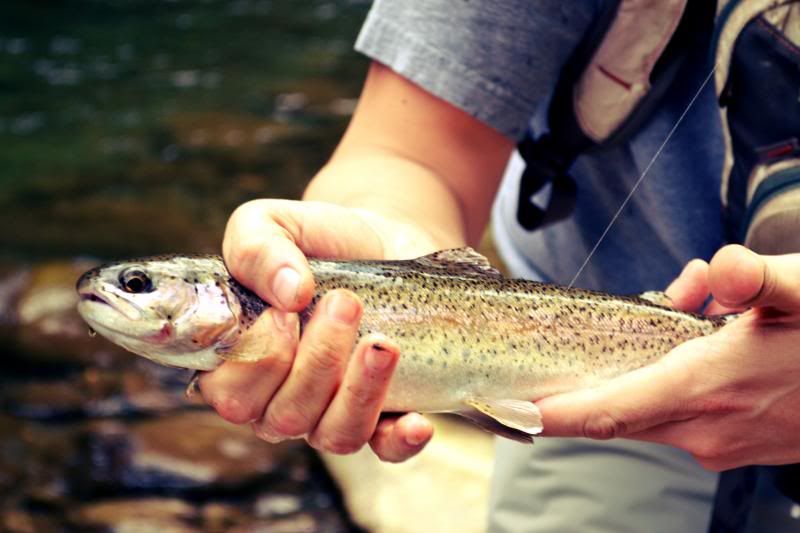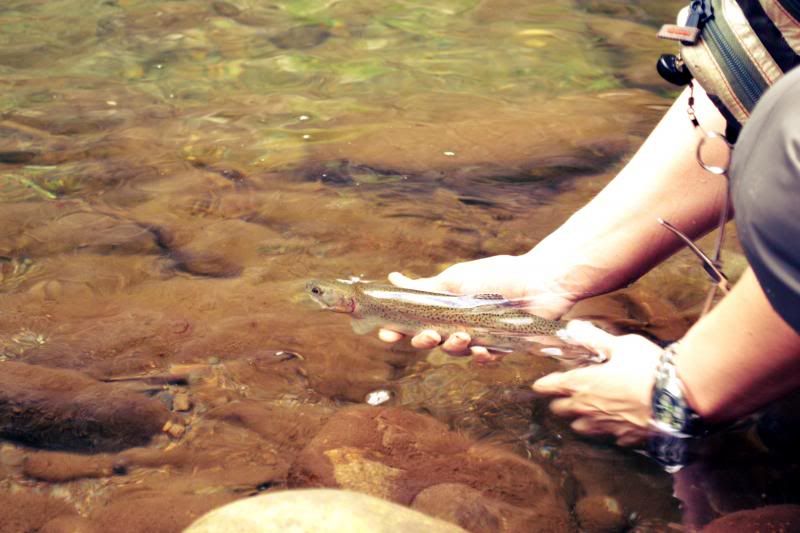 I know you guys have heard it before, but another major mention is FSA Custom Rods. He created my favorite fly rod to date for this trip.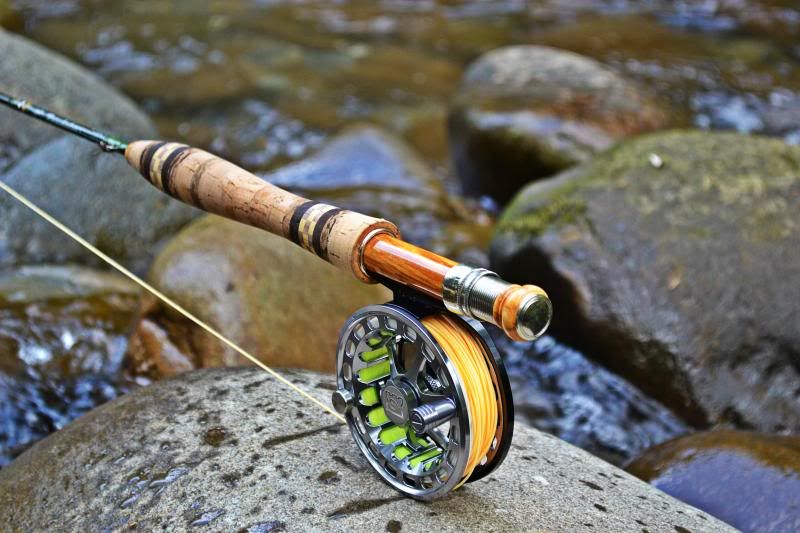 ------------
I believe every angler knows this, there are few escapes from the pressures of life, BUT time on the water is one of them.

-Teddy Wozny-
(The Woz)


Stay close for the gear reviews-FSA Custom 2wt, Simms Freestone wader pants, Korkers Chrome & Soles, Fishpond Tech Pack, PFG Shirts.